Loading…
Living Room
This is a common area for the exclusive use of our guests. Here they can not only hang out but also use the different technology equipment. The room has several technology equipment and a large TV with access to a set of channels. In this space you can find also vending machines with access to beverage and snacks at any time of the day.
The Living Room has direct connection to the rooms and to the terrace.
Auditorium Hall
The objective of this space is to welcome our clients. Here, they can wait for the beginning of events that happen in the auditorium, take pictures, and leave a comment of Infopoint, as well as explore other information referred to the city, schedules, contacts, others.
In exceptional cases and on request it is possible to use the reception desk for the accreditation of the events.
Hostel Kitchen
The Hostel Kitchen is located on the living room and with access to the terrace. It is available for our clients so they can cook their own meals. Besides, it is fully equipped with all of the essential appliances and tools, also was designed under a modern style that creates a comfortable environment for our clients.
The kitchen was sponsored by the store Leroy Merlin of Braga.
Terrace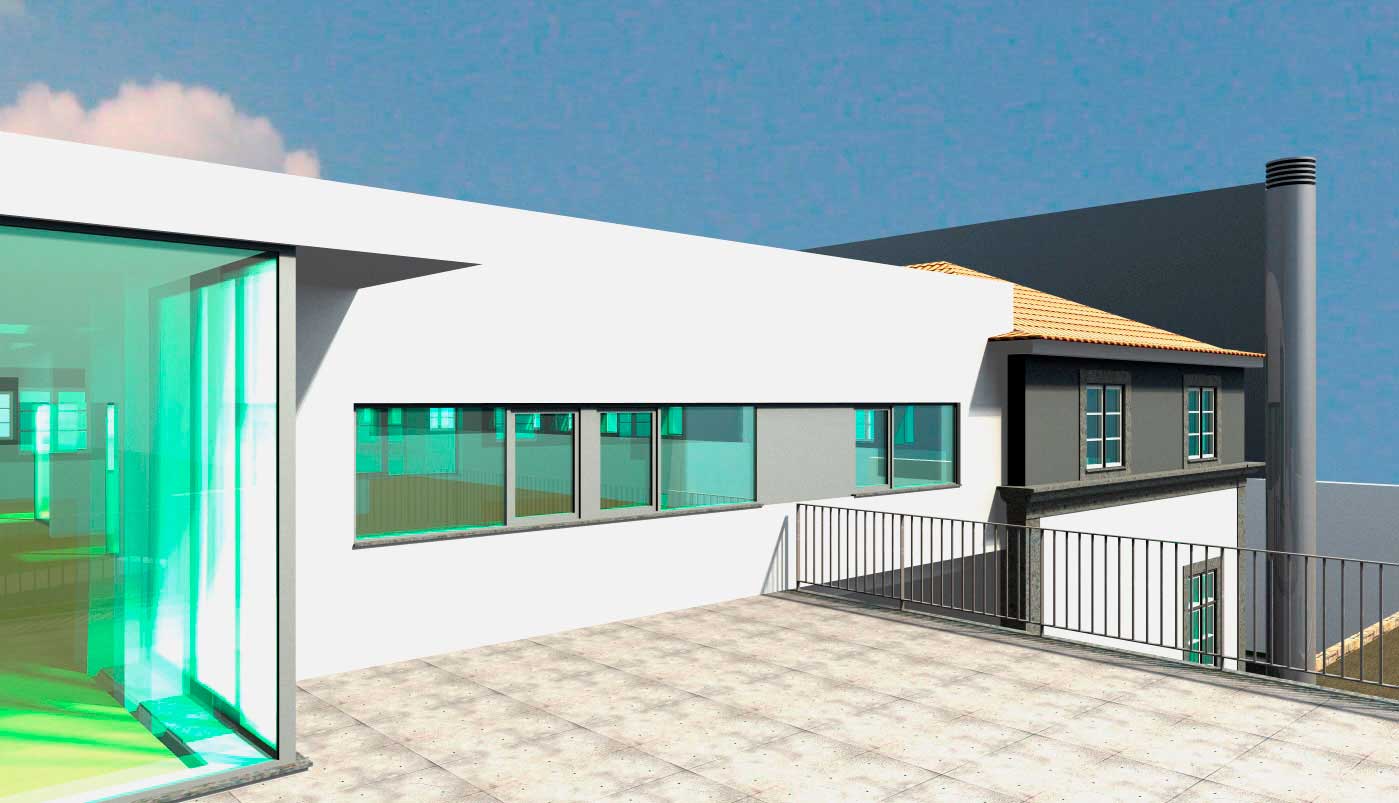 This is an outdoor space, with access through the Living Room, Living Area or even though the room's hall. It has a view on a small quarry, and it is a space where our clients can enjoy the outdoors, when the weather allows it.
It is a place where people can make several activities in the context of trainings or conferences, in particularly non-formal education activities.
Braga Youth Centre
Located a few minutes walking from the Historic Centre of the city, Braga's Youth Centre is a multipurpose space that offers versatile and confortable accommodations, suitable for every age group.
SUBSCRIBE OUR NEWSLETTER
Contacts
R. de Santa Margarida nº6
4710-306 Braga
(+351) 253 148 682 [national mobile call]
(+123) 966 754 534 [call to the national fixed network]
get directions